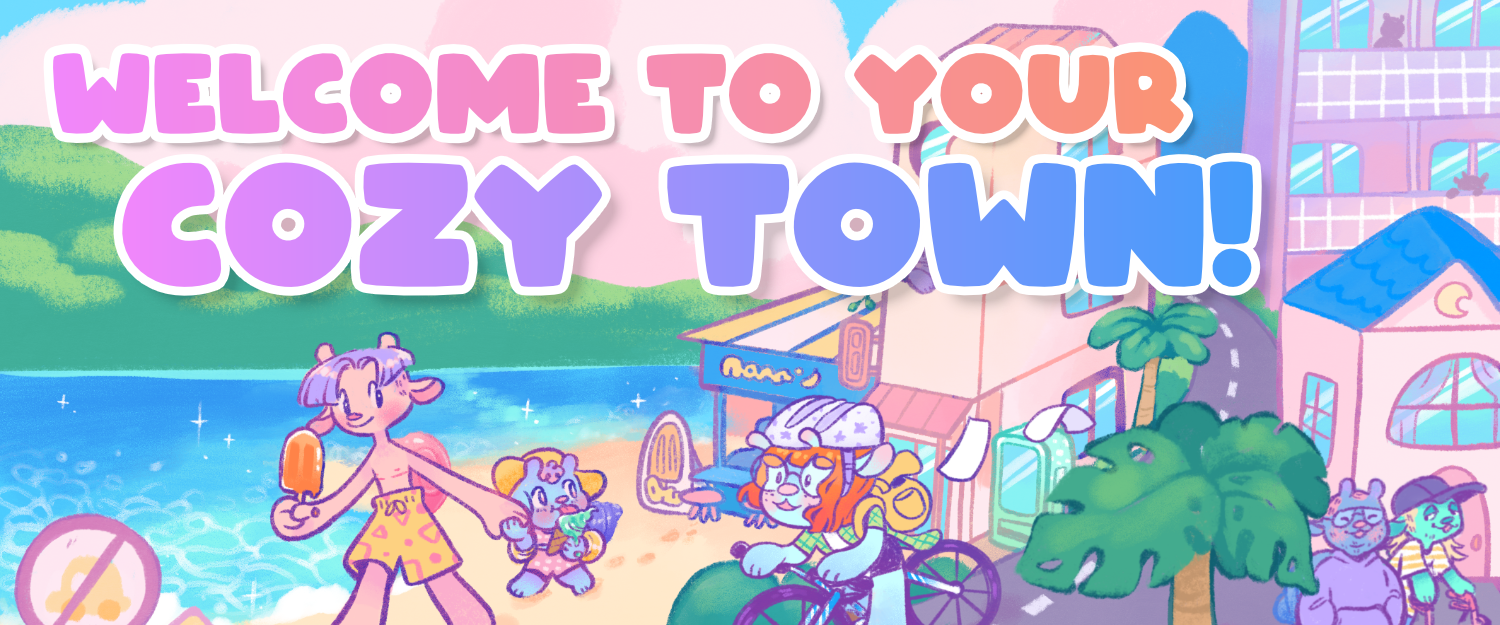 Cozy Town
A downloadable tabletop game


This game is an opportunity to sit down with friends and create a lovely town together. You'll play out an entire year of this town, across sweet spring, sunny summer, soft autumn, and snuggled down winter. Together you'll explore what makes people, and the communities they're in, feel safe and cozy

If you like games that make you go "aaawww" and feel all soft and full of happy sighs, this is the game for you and your friends!
3-6 players (with optional rules for playing solo)
3-4 hours
No prep required, simple rules that encourage intuitive creativity
Great for players of all ages
A wonderful introduction for new players, a cozy casual experience for veterans!

Inspired by video games like Stardew Valley and Animal Crossing, but with a more "bird's eye view" of the entire Town.

The rules of this game are guided by the game A Quiet Year with a splash of Dream Askew, both by Avery Alder.

Create a Cozy Town together by choosing the features of your town, friends who come by to visit, and the seasonal events your town will celebrate! Players draw cards and refer to a Season Oracle, answering fun and cozy questions that create a rich story of the town.


Thanks to early support for Cozy Town and a successful ItchFunding, we have raised enough funds to make Cozy Town 2.0 truly wonderful! I am grateful for folks talking about Cozy Town and playing the game!
Cozy Town 2.0 features:

We're almost done with Cozy Town, and we just have a few more finishing touches to work on!
A printer friendly version of the game
plain doc and epub version
an audiobook version by Aaron Catano-Saez

(he/him)
Purchase
In order to download this tabletop game you must purchase it at or above the minimum price of $10 USD. You will get access to the following files:
Community Copies
Support this tabletop game at or above a special price point to receive something exclusive.
Community Copies
Each copy of COZY TOWN bought helps someone else grab a free copy if their budget doesn't enable them to pay the listed price. I also add a free copy for every 5 star rating here on itchio!
If you're unable to budget for a copy of COZY TOWN priced as listed, please claim one of these free copies for the community.