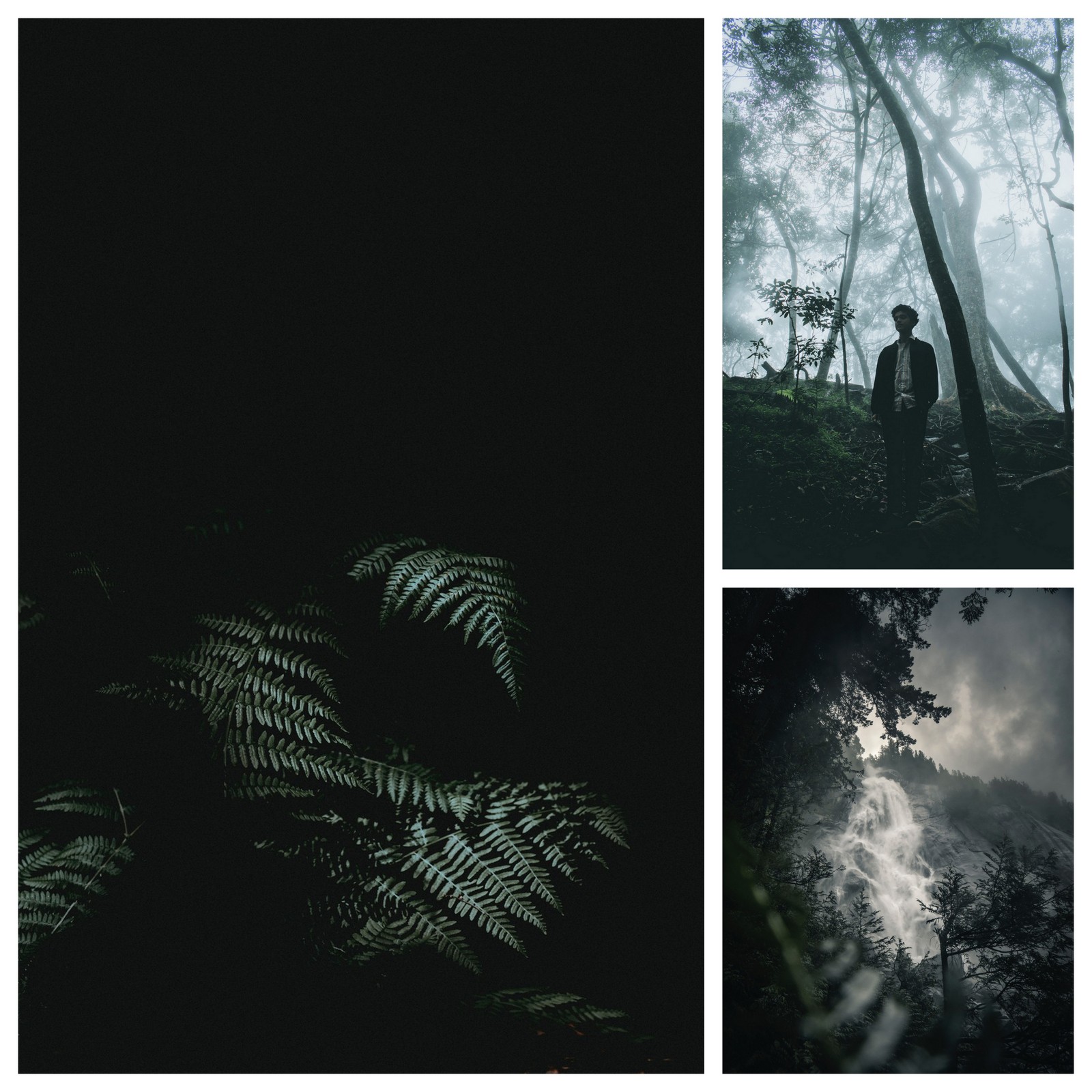 We Forest Three

We Forest Three is a solitary tabletop roleplaying game.
Your City is dying. The Forest that once existed here is lurking in the spaces between realities. Within it the Forest are beings of Filipino folklore, their truth long forgotten. The Forest is angry, hungry, and slowly destroying the City.
Tonight, the City may die, and the Forest seeks Rebirth.
You are a Witch Seeker. You come from a long line of Witch Seekers. You must uphold the familial duty, and enter the Forest alone. You must find the Sisters Three, overcome their challenges, and force the Forest to comply.
So the City may Survive.
But the path is dangerous, extremely difficult, and harrowing. If your soul buckles, cracks, or break...you will emerge from the Forest, not human anymore. You will be something else entirely.
- - -
We Forest Three will ask you to create a Witch Seeker. Follow the prompts, roll dice against the tables to see what the Forest asks of you. It's very much like a choose your own adventure game, except with simple tabletop roleplaying rules laid over it. The game is based on the lovely Macchiato Monsters, a rules lite OSR system.
For one player, though optional rules are provided for group play if you'd like to share the tension and challenge
Based on Philippine folklore, featuring creatures like Duwende, Aswang, Tikbalang, etc.
Strong prompts are provided, but you are encouraged to fill in the gaps with your own intuition and imagination
You will need a complete set of polyhedral dice
High replay value, since so much depends on the roll of the die
We Forest Three is also a SWORD DREAM
Big thank you to Role Over Play Dead for streaming a let's play of We Forest Three! You're the best!

If the price of this game is a hardship to you, free community copies are available below!
Purchase
In order to download this solo game you must purchase it at or above the minimum price of $7 USD. You will get access to the following files:
WE FOREST THREE v2.0 - Zine Edition.pdf
4 MB
We Forest Three V1.0 070919.pdf
8 MB
Community Copies
Support this solo game at or above a special price point to receive something exclusive.
Community Copies
Each copy of WE FOREST THREE you buy helps someone else grab a free copy if their budget doesn't enable them to pay the listed price. If you're unable to budget for a copy of WE FOREST THREE priced as listed, please claim one of these free copies for the community.
Download demo