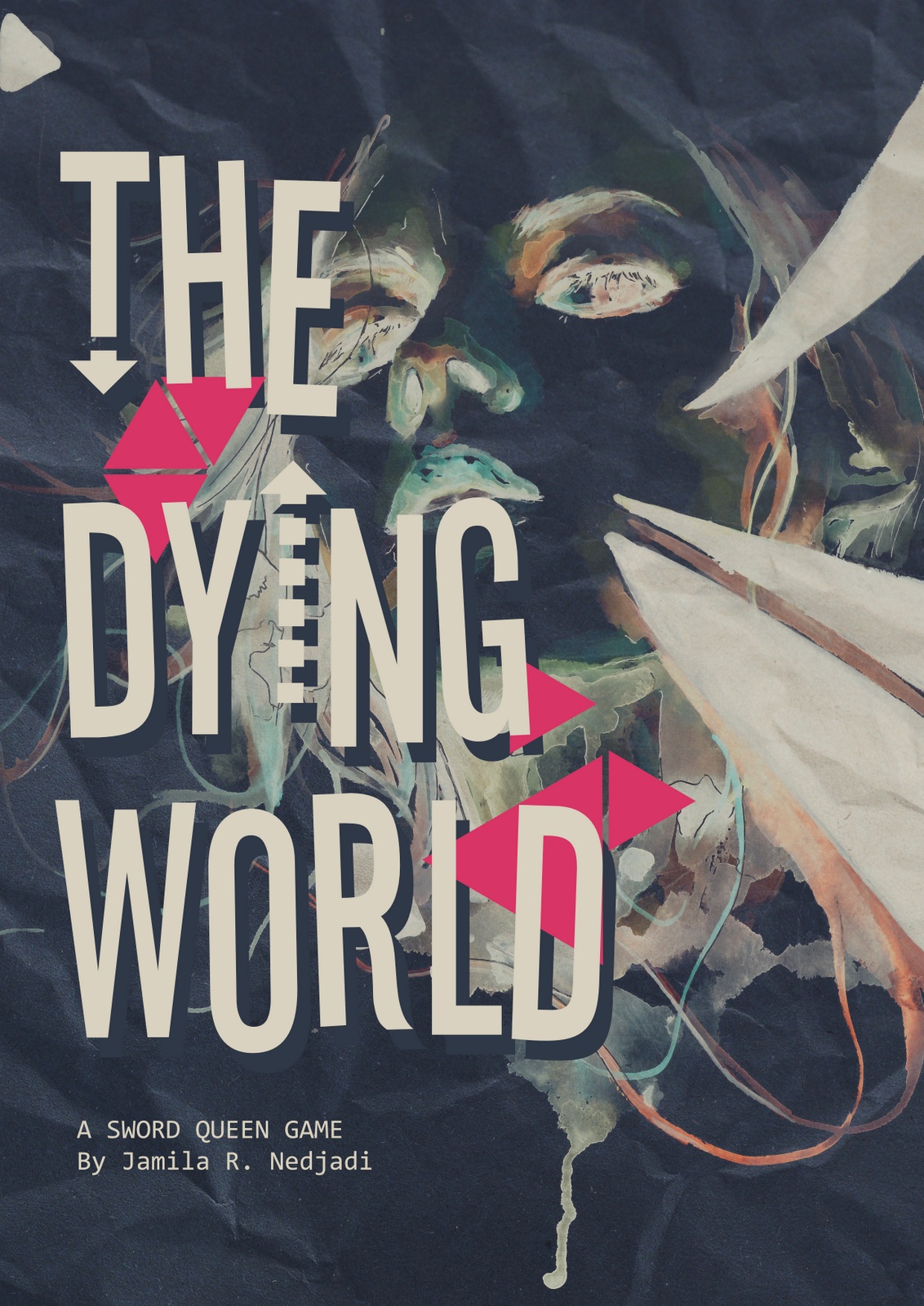 The Dying World
Think of every possible world that could exist. A world much like the one you know, with only a few key differences. Or a world where humans died out long ago, and animals have mutated to walk and talk and live in cities like we do. Or another world, dystopic and full of machine-magic and revolutions. Or one with smoke steaming across rain-slick streets and men in distress turn to femme detectives to rescue them. Any world you can imagine must surely exist in some state, a parallel universe.


Except something happened to shatter all these Universes. And whatever shattered it has pulled different folk who lived in these worlds and granted them strange and awesome powers. We call these people THE SHARDS.


As a SHARD, you are the last hope of the multiverse. This is your heroic tale. Will fate treat you kindly, or will you shatter with the rest of your world?
Play a high stakes tabletop roleplaying game about saving the multiverse!
Rules lite, no prep required, PbtA inspired rules that use tarot cards to create the characters, premise, and provide task resolution.
Play as the King of Cups, Queen of Swords, Princess of Wands, Prince of Pentacles, or Scion of the Void!
This story game only needs one session (3-4 hours) to play out a satisfying story, but offers high replay value.
Purchase
In order to download this game you must purchase it at or above the minimum price of $6.30 USD. You will get access to the following files:
The Dying World 12062019.pdf
75 MB
The Dying World - playkit 12062019.pdf
612 kB
Community Copies
Support this game at or above a special price point to receive something exclusive.
Community Copies
Each copy of The Dying World you buy helps someone else grab a free copy if their budget doesn't enable them to pay the listed price. If you're unable to budget for a copy of The Dying World priced as listed, please claim one of these free copies for the community.