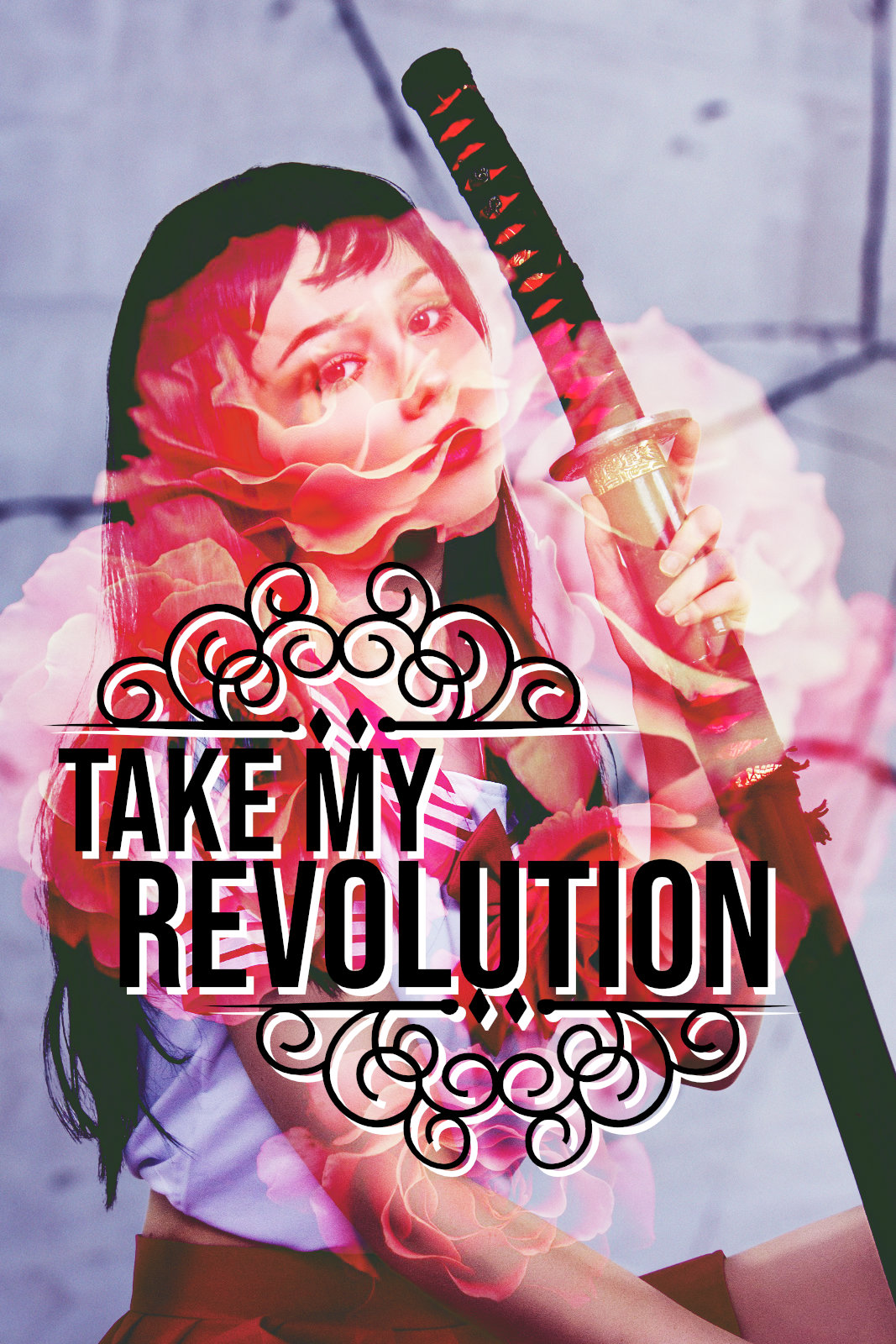 Take My Revolution (BETA)
*****************
Here is a video of the game being played!
Many thanks to Lowell for facilitating this.

*****************

Your school is beautiful but incredibly strange. There are those who call themselves Swordblooms, and they Duel each other in order to impress World's End and gain the Divine Sword...in doing so, they will create a revolution. They'll change the world, for the one they love.
You are now one of these Swordblooms. The school is alive, and it won't let you leave. You have no choice. You must duel and take your revolution! Or you can fade away into the shadows...

- - -
Heavily inspired by the anime Revolutionary Girl Utena.
Mechanics are from Meguey and Vincent Baker's excellent casual RPG games: Mobile Frame Zero: Firebrands and The King is Dead.
3-5 players
2-4 hours
No Game Master or Facilitator required
Casual TTRPG, easy to pick up and play
Pick and choose which game to play!
Games included are: Dreams & Revelations, An Animated Disagreement, Rising Tensions in an Elevator, A Conversation Over Food, A Dance, Meeting Sword to Sword, Stealing Time Together, Duel With Swords & Hearts, Take My Revolution, Through a Mirror Darkly, Endgame: The Sword's Choice.
- - -
Take My Revolution is still a prototype. I am pricing it as it is to reflect Meguey and Vincent Baker's excellent game design. Purchases of this game will help me set aside the time and energy to update the game design, edit, and playtest. I will also use the funds to hire local artists to provide beautiful art for the finished product. Once the game hits full release and the price is updated, you will receive it at no extra cost.
If the price of this game is a hardship to you, free community copies are available below. In addition, significant discount for marginalized folk is on the way! In the meantime, feel free to grab a community copy if you like.
Purchase
In order to download this game you must purchase it at or above the minimum price of $7 USD. You will get access to the following files:
Take My Revolution - v0.2 083119.pdf
1 MB
Take My Revolution V0.1 053119.pdf
189 kB
Community Copies
Support this game at or above a special price point to receive something exclusive.
Community Copies
Each copy of TAKE MY REVOLUTION you buy helps someone else grab a free copy if their budget doesn't enable them to pay the listed price. If you're unable to budget for a copy of TAKE MY REVOLUTION priced as listed, please claim one of these free copies for the community.