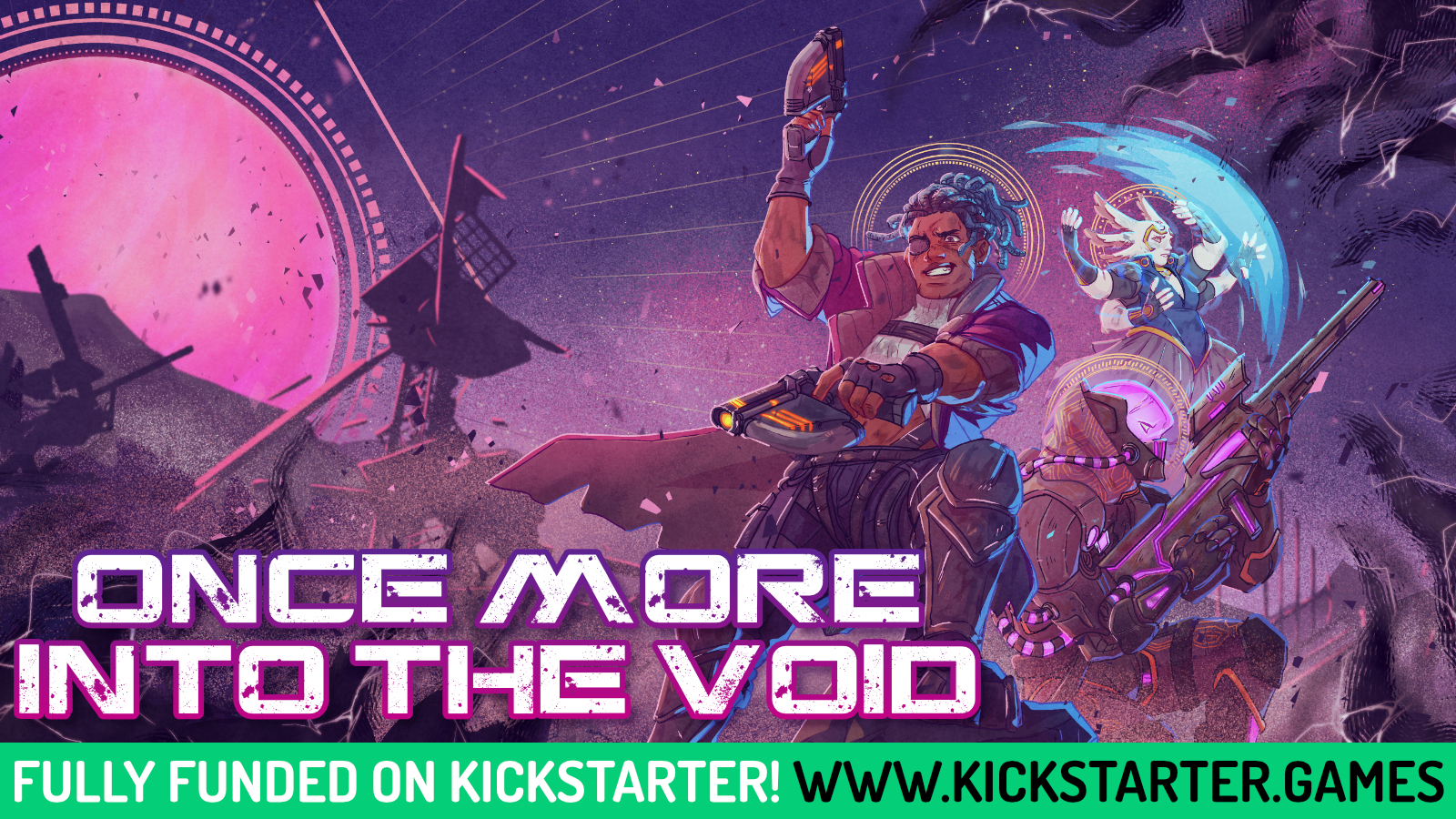 Once More Into The Void
Typo fixes, print friendly version on the way!
---
First off, thank you SO MUCH for supporting this game! The response has been fantastic and I'm so happy this game resonates with so many folks.

This is a small update, I corrected several typos (many thanks to Yi Weng for taking the time to go over them and help me out!). I didn't change the file name because I don't think such a small set of changes warranted that.

A print friendly version is the biggest request I've gotten. I wanted at least a few more playtests under my best before working on it, but I may get one out sooner so more people can play the game!

I've also gotten a lot of positive feedback, and I love hearing your games and the stories you created with your group. Please feel free to leave a comment on the main game page or reach out to me on twitter: @temporalhiccup!

Files
Once More Into The Void 02192020.pdf
66 MB
Feb 26, 2020
Comments
Log in with itch.io to leave a comment.
Seems like I can't get the update. I suspect it's because I took a community copy :(
Oh getting a community copy should be just the same as purchasing it! Try heading to the main game page and refreshing it? *Crosses fingers*
Actually it works. I'm probably dumb, the "download" button is available on the main game page and on my library. Sorry ! You should delate my comment ;)
I'll write a nice review instead :D
Haha it's okay! An honest mistake, happens to me all the time ❤️ I'm glad you left a comment just to be sure!