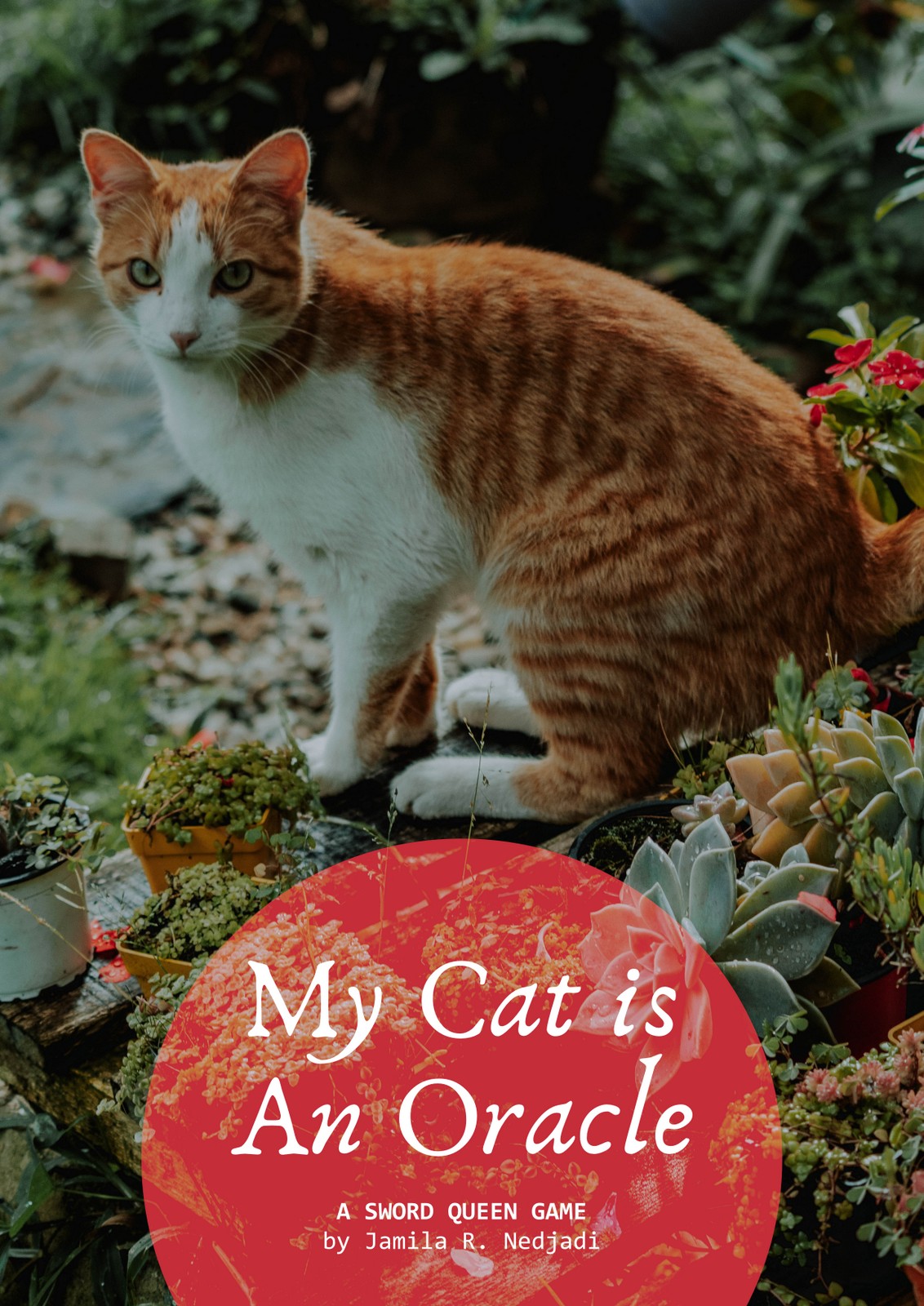 My Cat is an Oracle
A downloadable Cat Oracle
Cats may appear to be simple animals, very much like the humans they choose to spend time with.
But the truth is, cats are connected to the ethereal qualities of the future in ways we cannot even begin to imagine or perceive.
This is a Ritual Game that helps you connect to that innate magic present in the cats in your life.
Hopefully, you can connect to your own magic within you too.
To play this game you will need the following:
At least one cat. If you are lucky enough to play with more than one cat, they may all provide their wisdom and magic.
Friends or would be friends, if you would like to play with others.
A coin, one for each non-cat player.
A way to take down notes and remember what the great Oracle wishes to impart. This could be your smartphone, a small notebook you can keep on you, and so on.
This game includes 30 oracle readings! And an encouragement to make your own tailored to your own cat.
Purchase
In order to download this Cat Oracle you must purchase it at or above the minimum price of $2 USD. You will get access to the following files:
My Cat is an Oracle 12132019.pdf
74 MB
Community Copies
Support this Cat Oracle at or above a special price point to receive something exclusive.
Community Copies
Each copy of My Cat is an Oracle you buy helps someone else grab a free copy if their budget doesn't enable them to pay the listed price. If you're unable to budget for a copy of My Cat is an Oracle priced as listed, please claim one of these free copies for the community.