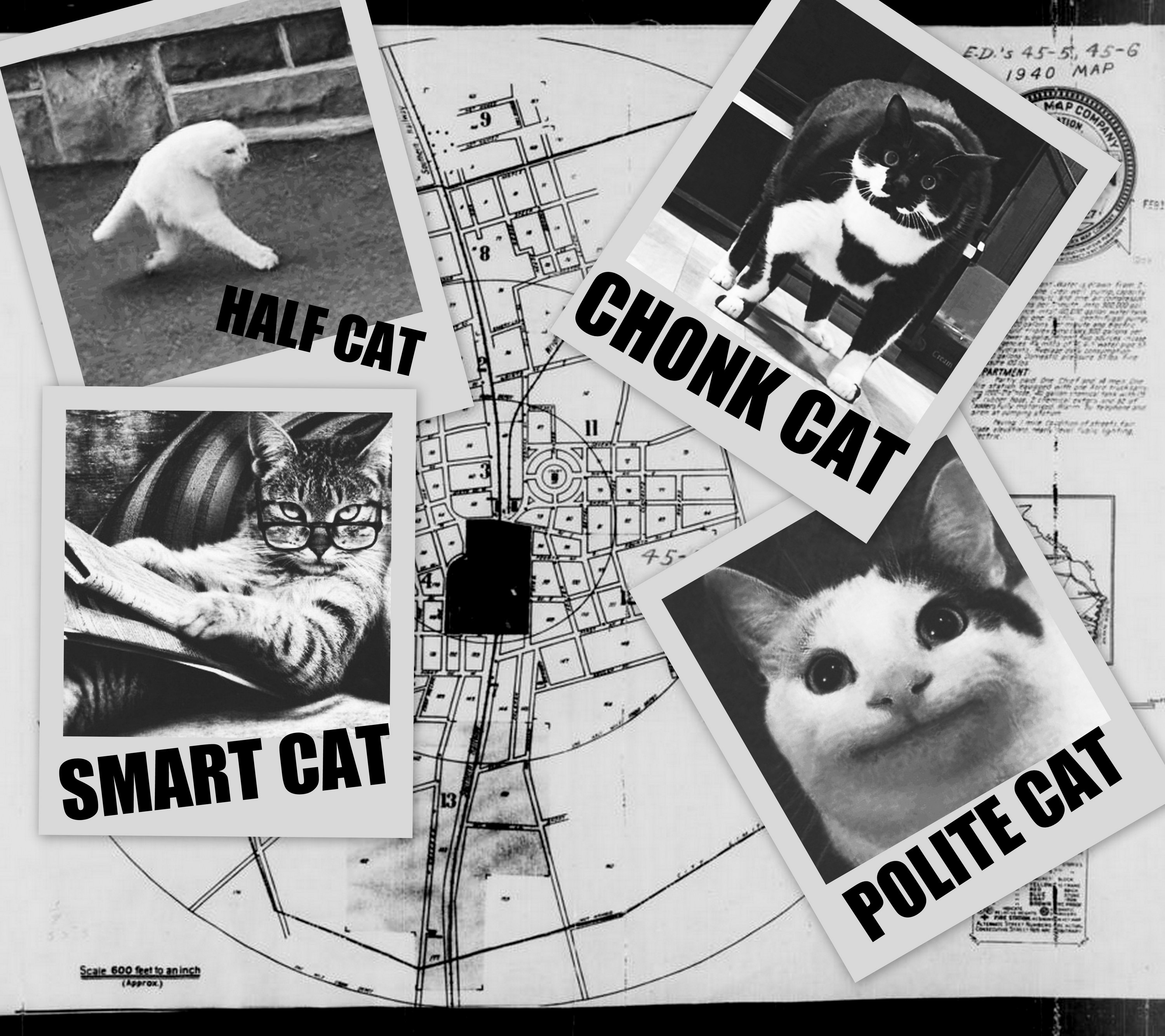 Feline Dream-O-Naughts
FELINE DREAM-O-NAUGHTS AND THE GREAT CAT NAP!
Cats spend most of their time sleeping. Dreaming. Training. And the very best become Feline Dream-o-naughts! And you were one of them! In one of your previous nine lives you were part of the neighborhood night watch. Serving the community of cats, you delved fearlessly into human dreams in order to extract or deliver important information. You were heroes!
But some time ago, all Dream-o-naughts were outlawed. The watch was quietly disbanded and sworn to secrecy. The art of walking through human dreams was lost fur-ever. Lives passed. The legacy of the dream-o-naughts faded.
But tonight, someone calls out for your help! The dream-o-naughts are needed to save the night! Your skills are needed one last time...do you still have what it takes? Can you still travel THE MEME STREETS and get the job done?

- - - - - -

FELINE DREAM-O-NAUGHTS AND THE GREAT CAT NAP! is a PbtA game. It is heavily inspired by Dream Askew and Henshin! and makes use of a similar mechanics (map drawing, token exchanges between weak and strong moves, no dice).
Created for the Felonious Fauna 2k19 Game Jam!
Good for a one-shot or short campaign
Good for pick-up-games (when plans fall through!)
Creative Commons Attribution-ShareAlike 4.0 International (CC BY-SA 4.0)
This is the first draft of the game, and is complete and ready for play.
This game will be updated as it goes through playtesting/review, please follow to keep track of updates!
This Micro-RPG will grow into a Small RPG in the future, to be released separately!
Download
Click download now to get access to the following files:
Feline Dream-O-Naughts V1.0.pdf
2 MB
PRINT FRIENDLY - Feline Dream-O-Naughts.pdf
2 MB