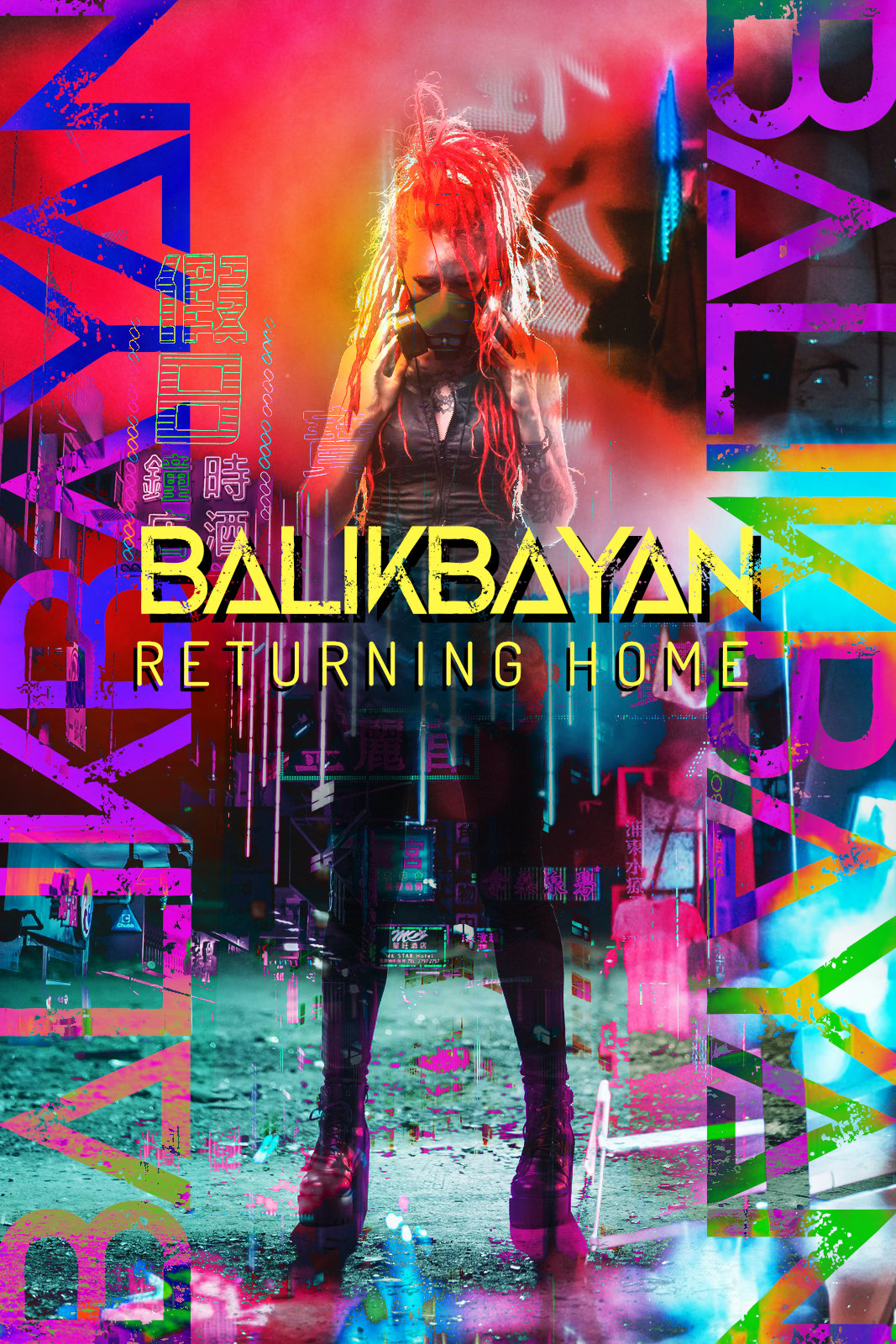 BALIKBAYAN: Returning Home
A downloadable roleplaying game
INITIATE PROTOCOL REVIEW///ACCESSING ACCESSING
ACCESSING PRINT ALL Y/N? ///Y///DOWNLOADING…
It is the far future. Earth has been abandoned for generations. Humanity left for brighter stars, richer planets and shining colonies. To fuel their dreams of a better tomorrow, the humans turned to the Elementals and their magic. This magic is an invaluable source of power and labor. Machines were created to harness and enslave the Elementals .
You were one of these Enslaved Elementals. You are machines that echo the legendary magic you once possessed. You and your friends are among the few who have managed to return to Earth. What remains of Earth's cities is falling apart. The Corp won't let go of you so easily either. But shining through the cracks is a magic that is ready to be reborn.
Can you outrun The Corp long enough and bring forth the Rebirth of magic? Will you survive this revolution you've started, or will The Corp recapture you? We play the game of BALIKBAYAN: RETURNING HOME to find out.

BALIKBAYAN is great for veterans ready for a more narrative experience, and perfect for people new to the hobby. Bring your dystopic post-Cyberpunk fantasies to life, revel in supernatural Filipino folklore, and dance along the threads between magic and technology.

Run the game how you like it: with or without a Game Moderator!
Based on the Belonging Outside Belonging System (Dream Askew, Dream Apart, and many other beautiful games)
Ticking clock mechanic: can you bring about the rebirth of magic before the corp enslaves you again?
Token based economy: no dice, no masters.
Strong Cyberpunk-Supernatural-Folklore aesthetic and themes
Magic and Technology meet beautifully in an evocative way
Based on Filipino myths and legends, but you do not have to be Filipino to play this game or enjoy/understand its themes
By supporting this game now, you will help support the game and receive future versions for free.
If the price of this game is a hardship to you, free community copies are available below!
Purchase
In order to download this roleplaying game you must purchase it at or above the minimum price of $10 USD. You will get access to the following files:
BALIKBAYAN Returning Home - BETA 09022019.pdf
11 MB
BALIKBAYAN Playkit - BETA 09022019.pdf
1,001 kB
Community Copies
Support this roleplaying game at or above a special price point to receive something exclusive.
Community Copies
Each copy of BALIKBAYAN: Returning Home you buy helps someone else grab a free copy if their budget doesn't enable them to pay the listed price. If you're unable to budget for a copy of BALIKBAYAN: Returning Home priced as listed, please claim one of these free copies for the community.