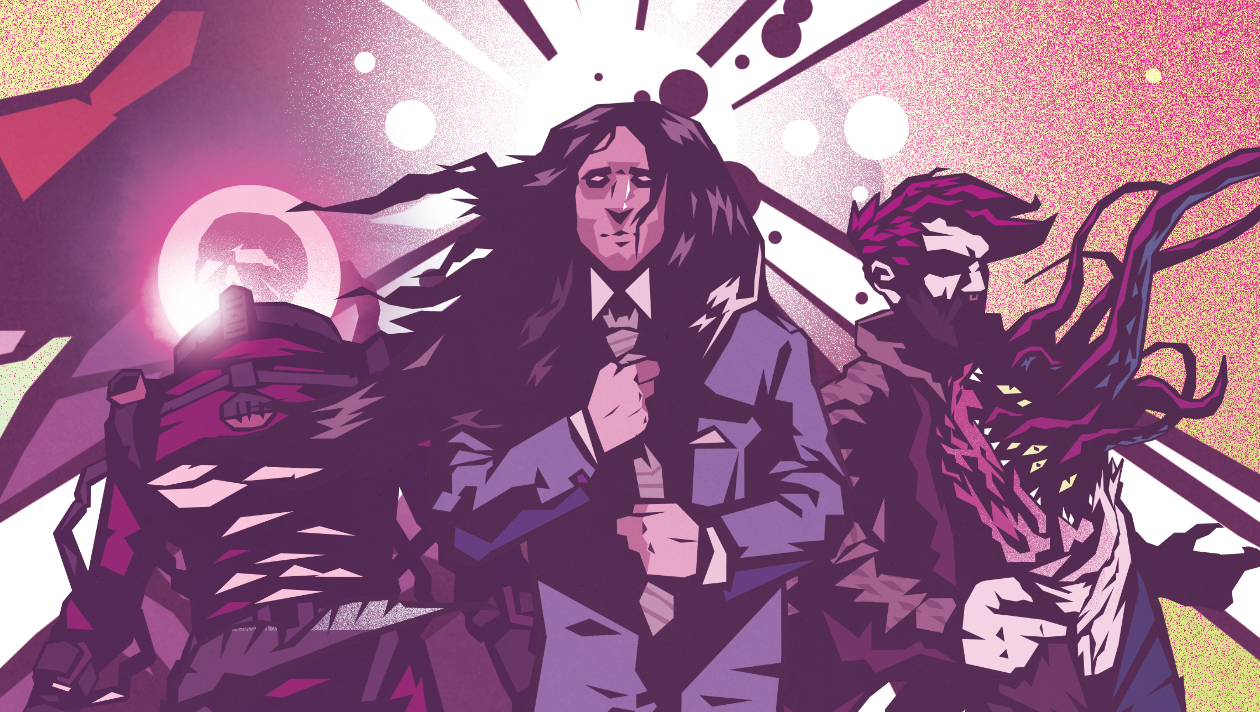 Apocalypse Keys
NOTE: For those those who purchased Apocalypse Keys here on itch prior to March 9, 2020, you can now download the professionally-finished final PDF and play materials. Just click on the download button at the top of this page!

To keep up to date on the other games I'm working on, you can also me on Twitter @temporalhiccup, though I'm more active on Tumblr.

To everyone who supported the game early, you were absolutely essential in making sure this game got this far. I am so grateful for each and every one of you.
Unlock Your Heart or Unlock the Apocalypse
As an Omen class monster, you are the only thing capable of holding back the apocalypse. Combat occult threats and investigate supernatural phenomena alongside your team of supernatural agents working for the shadowy DIVISION. But in a world that shuns monsters like you, only your deepest, most heartfelt bonds can grant you the power to stop those who seek to unlock Doom's Door.
Thanks to your early support and excitement, Apocalypse Keys has been published through Evil Hat! Thank you for supporting indie creators!


OFFICIAL PLAYLIST:
Download
This TTRPG is currently unavailable